THE MOST REVOLUTIONARY BEAUTY TECHNOLOGY. AROUND FOR THOUSANDS OF YEARS.
Every new beauty product promises a revolution. A new technology. A rapid solution for radical changes. After more than 60 years spent in the lab, pharmacist Maria Ardelean came to know that the secret of glowing skin is simpler than the beauty industry wants us to believe.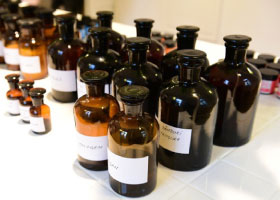 FROM TIMES WHEN BEAUTY WASN'T FABRICATED
The Natural Nutrition recipes were born in the 1940's. Then, using nothing more than natural ingredients and starting from the chemical reactions that take place inside the skin cells, Maria created a range of creams that, for the first time, didn't aim to add any strange substance to the skin's molecular structure. But to replenish it with all the nutrients it loses in its fight with every day challenges.
Here is Maria Ardelean's manifesto, the creator of the unique Natural Nutrition (NN) recipes:
"I am a pharmacist and I prepare natural cosmetics by myself. After decades of practice in the lab, I came to the conclusion that mistakes in skin care routines are not just a chemical related problem. But also a perception one.
Don't think of your skin as if it were a canvas you can beautify by adding anything on it. Instead, envision it as a living, self-sustainable organism. Just like your body, it also loses water, fats and nutrients we can only find in nature. Youth is your skin's capacity to replenish with these substances. And to refuel itself with what it alone produces.
I started from these scientific truths when I created the NN products. They are nothing more and nothing less than what your skin already contains. It just needs a little help to keep it strong and well-fed as years leave their mark.
Any other promise is just a mirage. A long-lasting beauty is just a matter of healthy nutrition."

Maria Ardelean
THE BEST OF YESTERDAY FOR TODAY'S NEEDS
In January 2004, Maria's daughter, Christina Hesse, together with her partner, Suzana Vasilescu, took over the recipes created by the famous pharmacist and adapted them to new challenges. Pollution, stress, an increasingly imbalanced diet – all these are factors that weaken your beauty's regenerating power. Based on the same natural ingredients, the NN products concentrate thousands of years-old natural care into formulae fit for today's needs.
MORE OF LESS
When you apply synthetic compounds on your skin, it will have the tendency to reject them – an effort which can prematurely age it. The products from the NN range contain active substances contained in your skin's natural formula. Therefore, your skin recognizes them as being her own and accepts them in its molecular composition.
ANTIOXIDANTS fight the main cause of ageing: free radicals. Free radicals appear when we consume unhealthy foods or when we are exposed to pollution or UV rays, and antioxidants have the power to neutralize them. This way, they protect skin cells from the toxic oxidation process and keep their structure intact.
COLLAGEN. When we are young, our skin contains more than 90% collagen. However, as we get old, the skin's capacity to produce collagen decreases. The collagen contained in NN products stimulates the natural synthesis and production of this substance in the skin, leading to visible wrinkle plump.
PEPTIDES are small molecules that activate on the skin cells' capacity of communicating, stimulating their growth and new collagen production. Also known as the natural alternative to Botox, they are the key to whole and healthy cells, which should work at an optimum level so that your beauty does the same.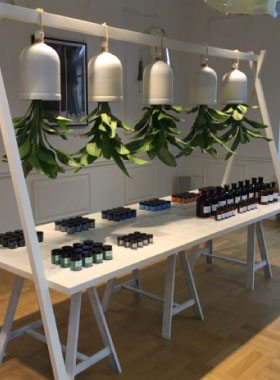 WHAT WE LEAVE OUT IS MORE IMPORTANT THAN WHAT WE PUT IN
NN creams and serums find all these beauty building blocks in 100% organic natural ingredients and essential oils, combined in accordance with the needs of every skin type.
The mere absence of preservatives, colorants, parabens or chemical compounds is not enough. Neither is the simple presence of natural ingredients. They are, of course, necessary, but a natural care with superior results is possible only when ingredients in your skin diet work in harmony with each other and have targeted action.
We know exactly what, how and how much to add and more importantly, what to leave out.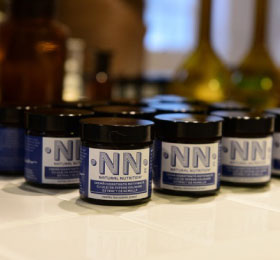 CREATED. NOT PRODUCED.
NN gathered a team of chemists and pharmacists who know exactly how to prescribe a recipe for your beauty. Every cream from the NN range was created for a specific need. Dry skin enjoys a diet that boosts antioxidants and vitamins, oily complexions can find an NN cream with organic ingredients that reduce sebum production, while serums concentrate substances that help the skin restore itself at deeper levels.
All these because each beauty is unique and needs its own recipe. At NN, we take pride in what we call the largest range in the beauty business. On request, we can create your own personalised cream. Do you wish for a non-scented product? One abounding in a certain active substance? More antioxidants? We can make one for every need in the NN lab.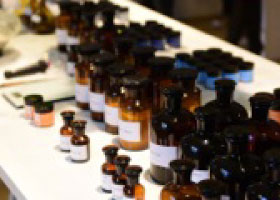 THE LAB WHERE THE BEAUTY INDUSTRY GETS A MAKEOVER
When you enter our small lab in Bucharest, you will forget everything you know about cosmetic production. All ingredients are imported from Germany, even if this can sometimes delay our deliveries. The creams are carefully made by hand, as if each of them were a limited edition. There are no offices, but we enjoy a welcoming space, where we organise brunches or personalised consultations with a cup of tea or coffee.
We don't believe in what the industry tells us every day.
We don't believe in miraculous solutions or complicated technological processes.
We believe in people and their needs.
We believe in the power of nature, of which our skin is also part of.
And we believe in the power of the skin to regenerate its beauty by itself when it is fed healthily.
And nothing more.